Our Bi-Partite Mission
Transforming UCLA From A Commuter To Residential Campus
Creating Environments That Empower People To Reach Their Fullest Potential.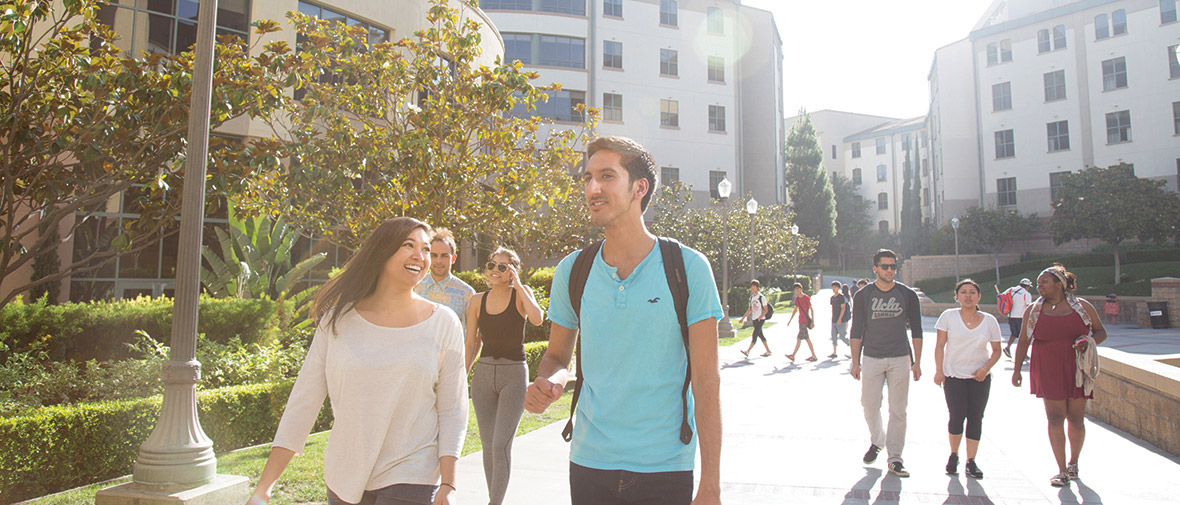 Who We Serve
There are more than 13,000 students who live in our on-campus housing facilities and off-campus university apartments during the academic year. During the summer months, our facilities become a conference center in which a variety of groups stay in our guest rooms and use our meeting rooms. Faculty, researchers and their colleagues collaborate at events in the meeting venues managed by H&H year round. Campus visitors relax and refresh during their stay at UCLA's campus hotels and conference centers or while dining in one of our residential restaurants and enjoying the facilities and grounds maintained by our team.
For Present & Future Bruins
UCLA H&H recognizes that focusing on sustainability programs can profoundly influence behaviors and inspire sustainable lifestyles, which may affect the greatest positive impact for our environment. The Hill boasts 9 LEED certified building complexes: 7 have a Gold rating, while 2 obtained the highest rating of Platinum. University Apartments off-campus housing has 5 LEED certified housing complexes. Visit www.sustain.ucla.edu/housing to learn more about our sustainability initiatives.
The UCLA H&H Team
H&H employs a staff of approximately 3,000 team members and is comprised of operational and support units under the direction of Peter Angelis, Assistant Vice Chancellor of Housing & Hospitality.
STUDENT HOUSING & DINING UNITS
HOSPITALITY UNITS
SUPPORT UNITS
Housing Maintenance
Budget & Financial Planning
Information Technology
Marketing & Communications
Organizational Planning, Performance & Development
Project Management (Architectural Design, Renovations & Construction)
UCLA'S HOUSING & DINING PROGRAM
The team at UCLA H&H creates safe, well-maintained and inviting living environments that are home to more than 16,000 students, faculty and staff. This includes approximately 97% of UCLA's freshman class.
The H&H team manages every operational aspect of UCLA's housing program. This includes implementing long-range campus housing plans to managing the everyday operating and service details of the housing facilities. We provide dining, housekeeping, maintenance, and resident services to those living in UCLA's on-campus residential complexes and off-campus university apartment complexes.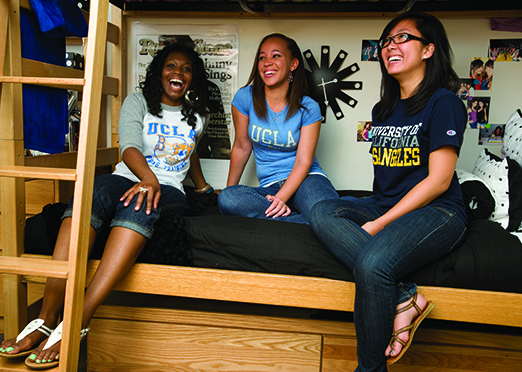 UCLA'S HOSPITALITY SERVICES