BUDGET & FINANCIAL PLANNING
The Housing Business Office (HBO) provides financial oversight and support for Housing & Hospitality. This includes long-term financial planning, budget preparation, monthly variance reporting, financial modeling and ad-hoc analyses. The HBO also provides guidance for departmental purchasing activities, contracts, and ledger reconciliation practices.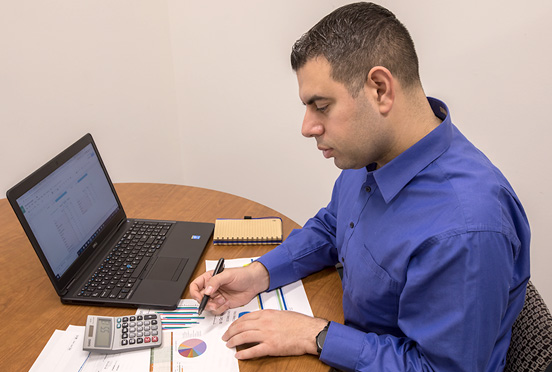 HUMAN RESOURCES & PAYROLL
The HR & Payroll Office team provides human resources, payroll, and personnel support services to H&H departments. This includes processing hiring documents, benefits counseling, employee training and development, and help with compensation, job classification, and other personnel issues. Team members in this unit are also responsible for providing H&H managers and supervisors with expert assistance in labor relations and in developing strategies geared toward team member recruitment and retention.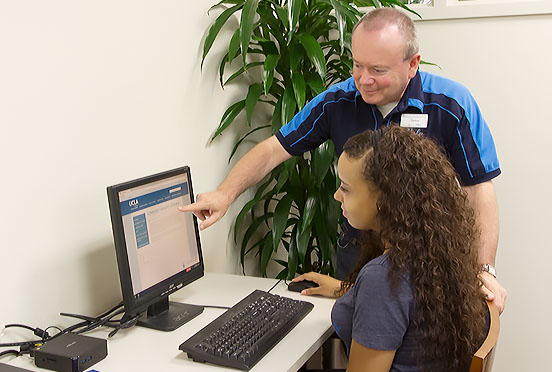 The Information Technology group provides technology support and management services critical to H&H operations. Areas of responsibility include all workstation and server systems, messaging and office productivity applications and systems, network and local printing, computer-based training, intranet/internet based collaborative applications, web-based electronic commerce systems, remote access, wireless networking and communications, and database applications.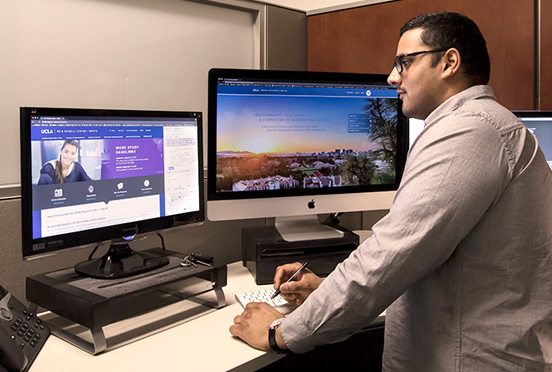 MARKETING & COMMUNICATIONS
H&H Marketing & Communications (M&C) provides comprehensive, in-house marketing and communications support for all H&H units. Services include campaign development, graphic design, copywriting, photography, web design, social media, and project and production coordination for print and electronic media. The M&C group provides creative solutions for more than 1,400 projects annually that target diverse audiences including students, parents, staff, faculty, alumni, and visitors to the university.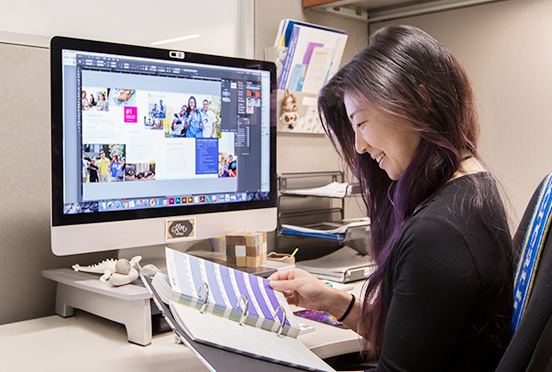 ORGANIZATIONAL PLANNING, PERFORMANCE & DEVELOPMENT
The Organizational Planning, Performance & Development unit leads the process for H&H-wide strategic planning and ensures that strategic goals and initiatives are met. This unit oversees the implementation of the annual team member Climate Assessment Survey, departmental Guest Satisfaction Surveys, and reports annual metrics used for action planning. It also coordinates executive-level recruitments, manages projects and initiatives that impact the broader organization such as policy reviews and process improvements, and oversees Training & Development functions that include talent development and volunteer activities.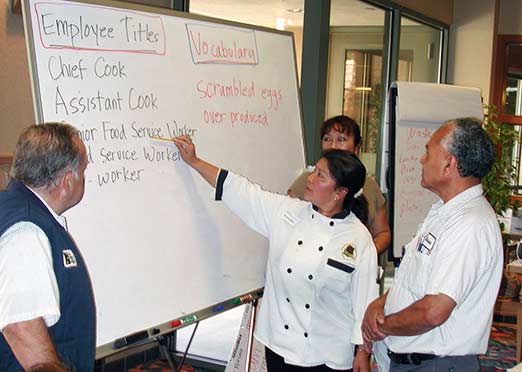 The H&H Project Management office assists with the planning, design, and construction management of new and renovated H&H-managed facilities, both on and off campus. The department is comprised of architects, designers and construction managers. The two primary department missions are: 1) To assist with the planning, scheduling, budgeting, and development of new facilities for H&H; and 2) Maintain the quality and performance of existing facilities through regularly scheduled renovation and refurbishment.