Join the team behind the #1 Dining Program in the country!
Savor the flavor of Success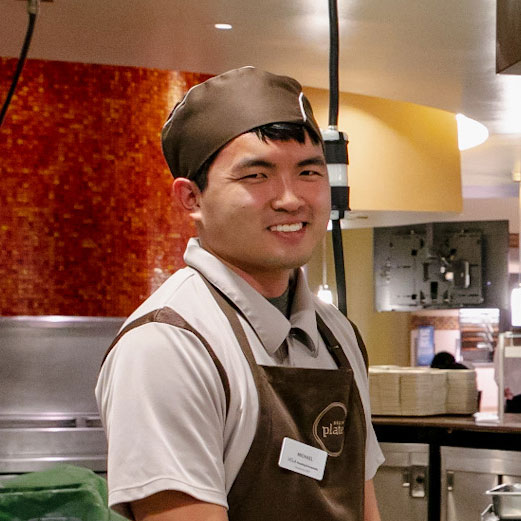 "I work for UCLA Dining because it is an underappreciated job. It's so easy to enjoy the food, but it's an even better feeling to be behind the scenes of what creates that enjoyable experience."
— Ce, 3rd Year, aerospace engineering
Favorite Dish: Fresh baked pizza from Epic at Ackerman!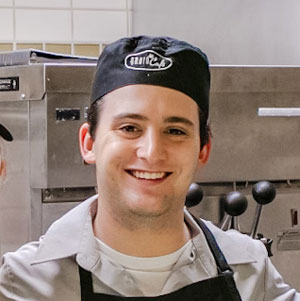 "What I love most about working for UCLA dining is how much my time is respected and how much my schedule is accommodated. Working for UCLA dining has never interfered with my course load. Also, my coworkers are great!"
— Holden, 4rd Year, psychology
Favorite dishes: Portobello mushroom sandwich from Bruin Café on pita bread and California burrito from Rendezvous.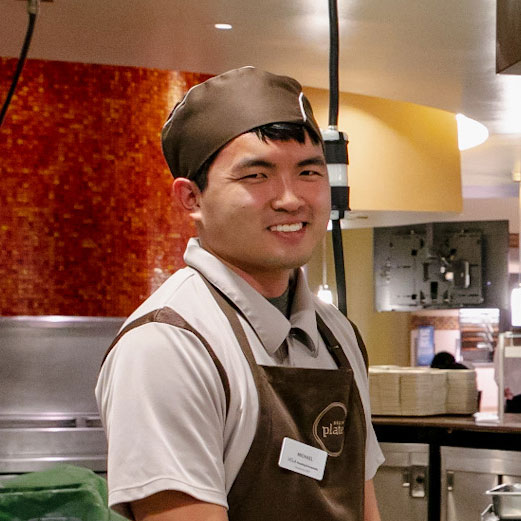 "Since I live in the University Apartments, I don't have a meal plan. Working for UCLA Dining gives me so many perks, such as meals on the shift and additional meal swipes for every shift I work; it's really helped me manage my grocery expenses. Besides the food, I love my coworkers!"
— Meghna, 3rd Year, Aerospace Engineering
Favorite Dish: Chipotle BBQ Turkey Sandwich from Bruin Café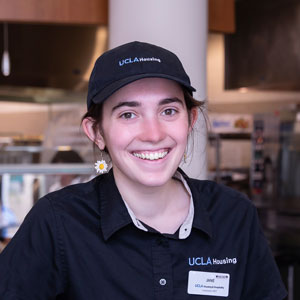 "Every quarter it feels like my schedule gets busier, and I cannot overstate how helpful it has been to have the flexibility of an on-campus job that works around my class schedule. I can walk to work from my apartment in about 10 minutes, and I don't have to work on weekends…"
— Jane, 3rd Year, astrophysics
Favorite Dishes: Caribbean Island smoothie from Bruin Café and just about any pasta from Epicuria at Covel
Previous
Next
Perks & Benefits
Hourly rates starting at $17/hr
Two free meal swipes per shift
Skip the line at our boutique restaurants
Reduced summer housing rates
Develop transferrable work skills
Work with incredible people
Supportive work environment
Convenient work locations